S2K Commerce - Products Dropdown
Actions
H&L, the power behind your ideas, plans and projects.
For more than 90 years, we've delivered proven solutions and new approaches for building, home improvement, farm and gardening.
Hardware & Lumber - a trusted wholesaler providing the most innovative and comprehensive range of products for residential commercial and industrial projects.
H&L Rapid True Value - the neighbourhood building and home improvement destination.
H&L Agro - the leader in agricultural inputs helping farmers produce more while advancing sustainability. We are also the leading garden store with the world's best products.
We serve trade professionals and consumers with more than 200 brands from our 15 stores and website.
Count on us for expert knowledge, experienced specialist sales associates, exclusive brands and efficient sourcing.
We have the scale and distribution expertise to make your ideas work.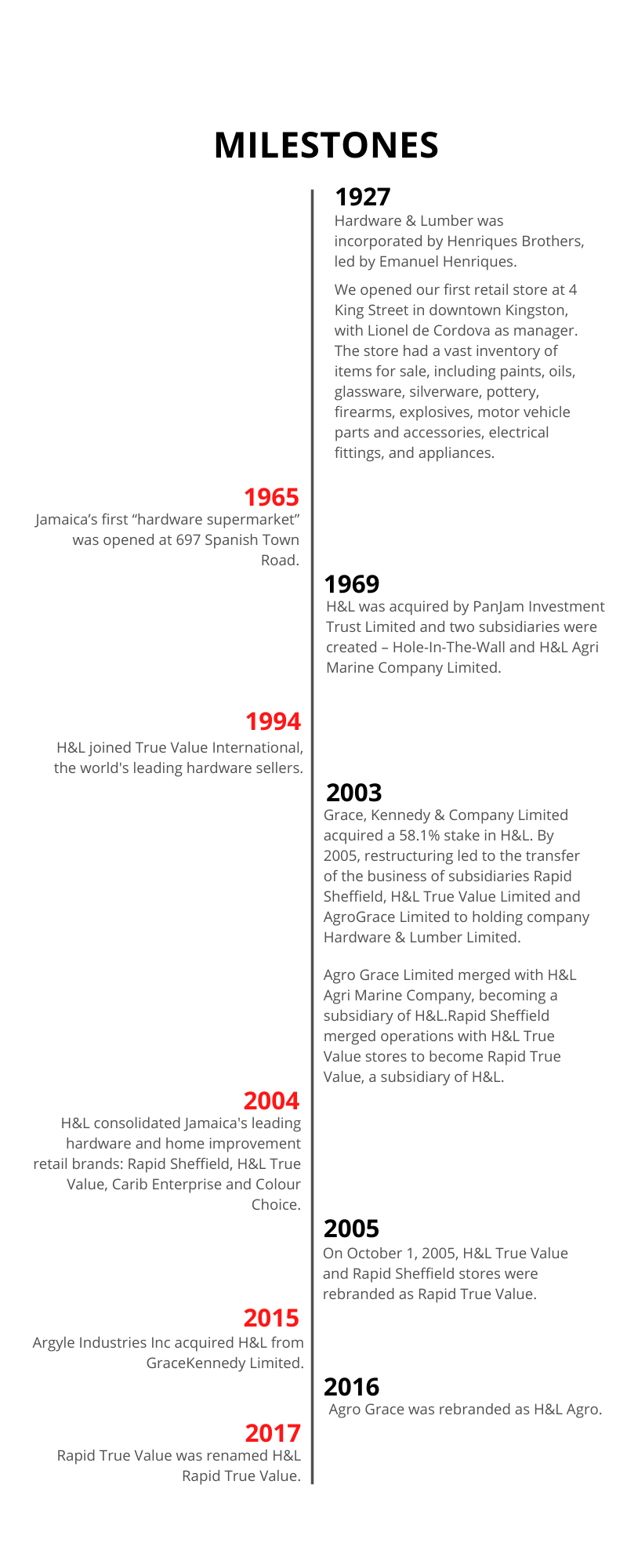 CONTACT US TODAY
Available
Monday to Saturday

8AM - 7PM
|
Sundays

9AM - 4PM
Any of our 15 locations islandwide