S2K Commerce - Products Dropdown
Actions
Wall Repair Kit
Include Putty Knife And Sanding Block.
Manufacturer Item: 103959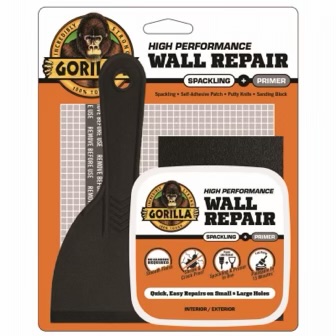 Gorilla Wall Repair Kit Contains All Of The Tool Need To Complete, Repair On Walls, Ceilings And Both Small and Large Holes. Dry Time Assumes Holes 1/2 in. Diameter By 1/8 in. Deep. May Very Depending On Temperature And Humidity. For Outdoor Use, Coat With Exterior Paint. Not Recommended For Continuous Water Submersion. Not For Large Holes, Using A Patch Or Backing Is Recommended. Indoor And Outdoor Application.